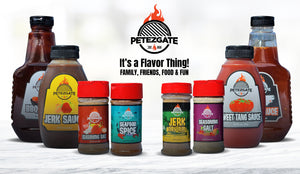 Full of Flavor, Dedicated to Great Taste😋
We love food, and we know you do too. That's why we started PetezGate in 2020, a sauce and seasoning business that makes every meal a masterpiece. Our sauces and seasonings are packed with bold flavors that give your dishes a unique character. Whether you're grilling, baking, frying, or roasting, PetezGate has the perfect sauce or seasoning for you.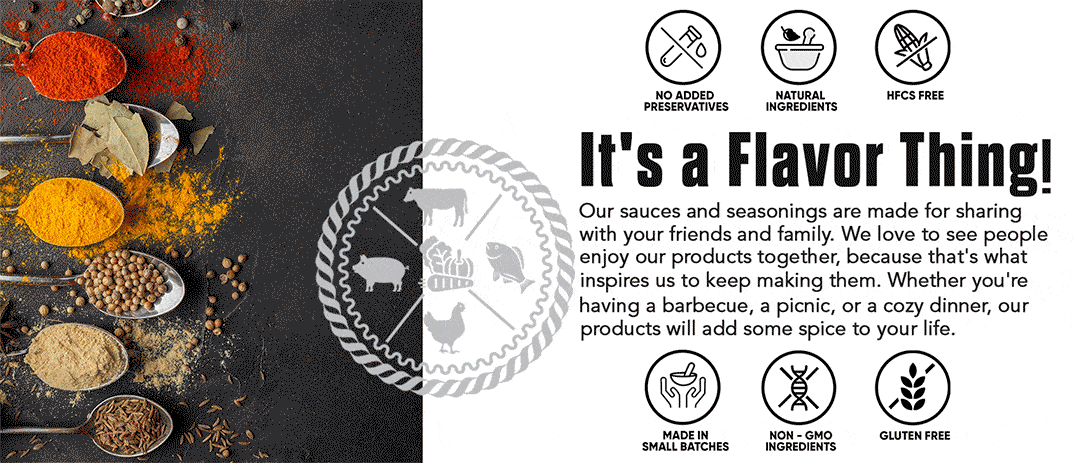 Taste that you can't ignore
Impressive
Seafood Spice
While you're at it, don't stop the seasoning at seafood, use this baby on anything and everything to amp up the flavor.
Spice Now
Testimonials
In my opinion, this is
your signature seasoning. All of it is great, but the seafood spice is in a
class of its own.

K. Leake
This seasoning is savory and delicious. I've used it on chicken, fried potatoes and ribs. It's so good. It's also not too salty like some of the store brand seasonings. Perfect blend.

Connie
Jerk Sauce
Our traditional jerk sauce combines the flavors of allspice, scotch bonnet peppers, green onion, thyme, cinnamon, nutmeg, and brown sugar, so you will get hints of sweet, salty, lots of spicy and a kick of delicious flavor.
Jerk Sauce
Sweet Tang Sauce
This is a versatile sauce you can put on everything. Meat, veggies, fries, burgers…you name it, it compliments it. If you're going to put one of these in your cart, you might as well make it two…you'll need the extra.
Sweet Tange Sauce
Vinegar-based BBQ Sauce
You've had BBQ sauce, but have you ever had North Carolina BBQ sauce? Our tangy barbecue sauce is made with a unique blend of high-quality natural ingredients, making it the best barbecue sauce to add boldness to all your favorite dishes and recipes with its tangy, spiced and exploding flavor.
NC Vinegar-Based Sauce